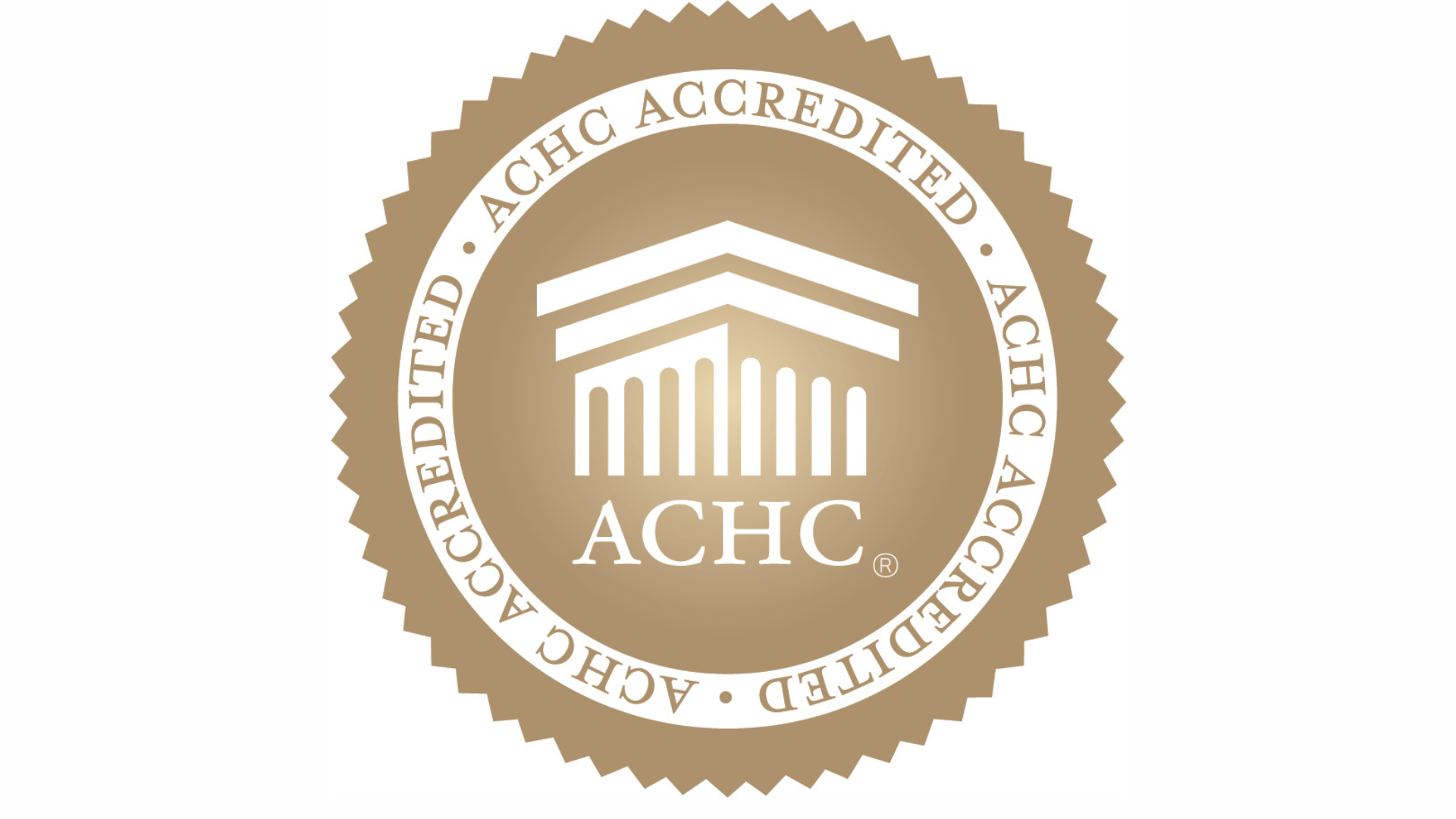 ACHC Gold Seal of Approval
We're passionate about quality care!
Our community achieved accreditation by Accreditation Commission for Health Care (ACHC) for compliance with a comprehensive set of national standards. By choosing a senior living community that has achieved ACHC accreditation, you can take comfort in knowing that you or your loved one will receive the highest quality of care.  The ACHC seal is a symbol of assurance that our community not only values, but demonstrates quality, safety, and exceptional care.
Accreditation with ACHC is a rigorous process through which unannounced surveyors visit and spend multiple days onsite in the community.  During their time in the community, ACHC surveyors review and measure various elements of care and safety against national standards, as well as ensure compliance with required policies and regulations. Accreditation by ACHC reflects an organization's dedication and commitment to meeting standards that facilitate a higher level of performance and patient care.
ACHC is a nonprofit organization that has stood as a symbol of quality and excellence since 1986. ACHC is ISO 9001:2015 certified and has CMS deeming authority for Home Health, Hospice and DMEPOS.
For more information, visit www.achc.org.